This evening in Foix - You can apreciate the medieval castle just over the town.
I took this picture posing with a tripod, and the white light is from a car parking while posing.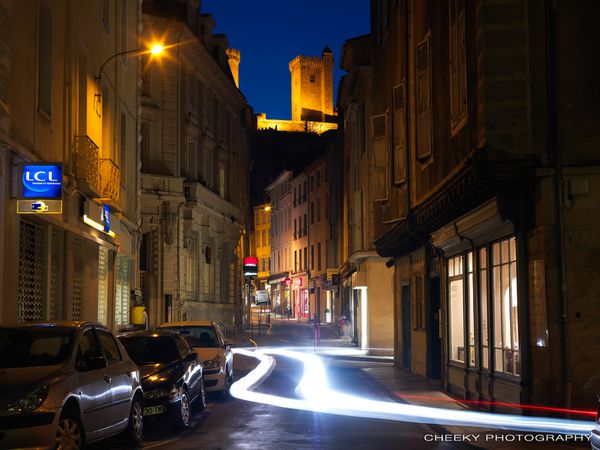 The following pictures are from a new restaurant and wine bar just opening in Foix, the name is Vertigo.